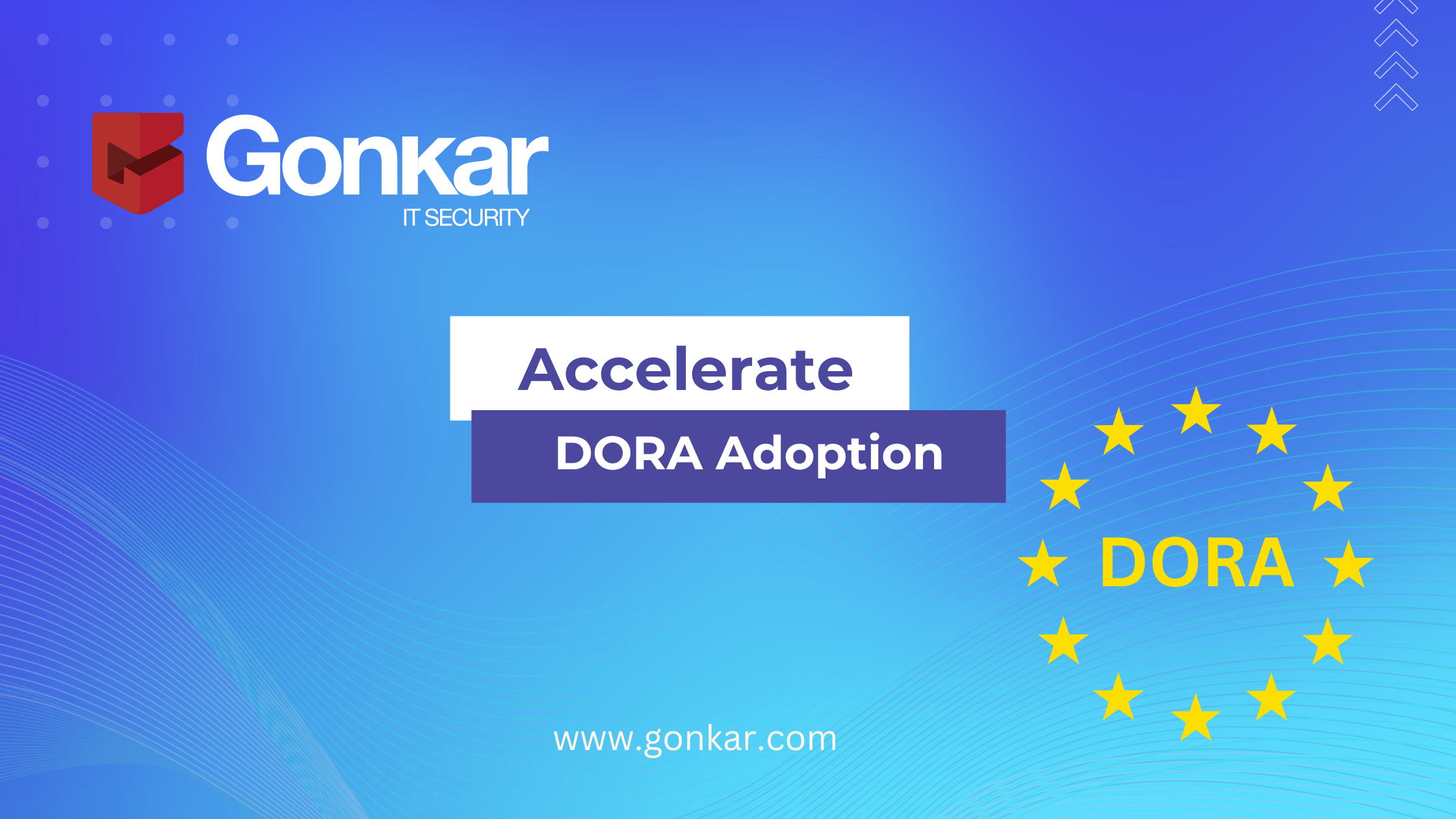 With the increasing importance of digital security, it's more crucial than ever for companies to ensure their IT systems are up to date and secure. One of the latest and most comprehensive standards for digital security is the European Union's (EU) Digital Operations and Resilience Act (DORA). This new legislation sets out strict guidelines for digital operations, including measures for protecting against cyberattacks, ensuring data privacy and managing risk.
As a leading provider of IT security solutions, Gonkar IT Security is well positioned to help companies prepare for DORA and comply with the new standards. Our team of experts has extensive experience in IT security. It is well-versed in the latest regulations and best practices.
One of the key components of DORA is ensuring robust cyber defenses. At Gonkar IT Security, we offer a wide range of services and solutions, from cyber security assessment to security software and appliances that can help protect against cyberattacks. In addition, we work with our clients to understand their unique needs and tailor our solutions accordingly, ensuring they have the right level of protection in place.
Another critical aspect of DORA is data privacy. With the EU's General Data Protection Regulation (GDPR) already in place, companies must be even more vigilant in protecting personal data. Our team can help companies implement the right processes and technologies to secure their data, such as encryption and secure data storage solutions.
Finally, DORA requires companies to be able to manage risk effectively. This means having robust contingency plans in case of a data breach or other security incident. Our team can help companies assess their current risk posture and recommend the best strategies for minimizing risk and ensuring business continuity.
At Gonkar IT Security, we are fully committed to helping our clients meet the new standards set by DORA. With our extensive experience and cutting-edge solutions, we are confident that we can help companies prepare for the future of digital security.
Don't let the new regulations catch you off guard – get in touch with Gonkar IT Security today and find out how we can help you meet the standards set by DORA.